This conference is dedicated to Paul Ehrlich and is held to commemorate the 100th anniversary of his Nobel Prize award. In his Nobel Lecture on December 11th, 1908 Paul Ehrlich layed out the foundation of chemotherapy and the use of drugs to cure patients. He coined the term Magic Bullets and this term has remained in science as well as in the lay world for particularly important and clinically efficacious drugs.
At this conference the discovery, development and successful use of Magic Bullets in clinical medicine will be presented and vividly discussed. Particular reference is given to PK/PD – relationships to develop and use Magic Bullets in patients more rationally by use of the modern methods of individualization of drug therapy.
The conference is aimed to bring together clinical and pharmacological scientists.
This conference is hosted by the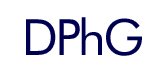 German Association of Pharmaceutical Scientists
(Deutsche Pharmazeutische Gesellschaft e.V. - DPhG)

ISAP – International Society of Anti-infective Pharmacology

We are grateful to the Sponsors of EHRLICH II.
Without them this conference would not be possible
Sponsors